Hardaway High School


Classes of 1972 1973 1974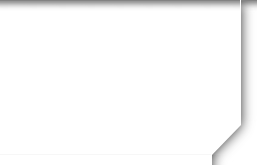 Survey - Need Your Hawk Vision!
Greetings Hawks!
Your 50-year reunion team needs your help. We are evaluating new and exciting venues, menus, and entertainment. Accuracy in attendance numbers must begin now along with your donations to finance commitments to vendors. A donations page will become available on our class site. Donor names will be published and will let other Hawks know you plan to attend. Our classes need Hawk support to make your once in a lifetime event the best ever!

Hawk Fact: Hawks have vision that is about eight times stronger than humans!
..
You must be a member to submit this survey. If you are a member please log in first. You can't submit this form until you've logged in.
* Answer Required

1)
* Do you plan to attend a Friday night event (social and hors' douvres, cost approx. 20.00 per person)?

Yes No
2)
* Do you plan to attend a Saturday night event (social, buffet, dance - approx. 50.00 per person)?

Yes No
| | |
| --- | --- |
| 3) | * Currently, the reunion date is set for June. In the case of a reschedule which of the following months do you prefer in 2022? |
4)
* Would you attend a tour of HHS?

Yes No
5)
* Would you participate in video produced for the event (send in pictures, short video clips, pictures of class year memorabilia?

Yes No
6)
* Would you feel comfortable moving between rooms or planned areas (ex. Conversation, Music/Dance, Photos, Video Show)?

Yes No
7)
Suggestions?

Yes No
If your answer is "YES", use Contact Us or use Message Center to contact a 50-Year Reunion Team Member. Your 50-Year Reunion Team:
Pat Peoples Stephens, Gwen Sessions Hayes, Sam Ruffner,
Cindy Kirkland DeHaven, Susan Sasser Cherry, Karen McLendon Thomas
Hal Pope, Mary Mainor Hall.