Hardaway High School


Classes of 1972 1973 1974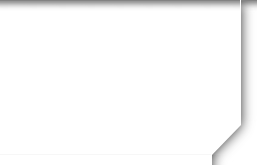 First Time Here?
Joining - The Hawks Home Page
To Join our site: Use the "Join Here" link - box on the right of the Hawks Home Page. View the list of Missing Hawks. Find and select your name, follow the instructions. You will establish your private password, complete a profile, submit your profile. If you do not find your name, use the "Contact Us" tab at the top of the page to send a message to the site administrator. A site administrator will contact you.
Note: You should use a personal email as a primary email if possible. Business emails change (mergers,buyouts,retirements) and often businesses block mail from non-business addresses such as a class site.

A site administrator reviews information submitted and will assist to validate the submission. Once complete, the site sends a notice to let you know you have site privileges. Our site is powered by Class Creator. Class Creator backs up our site, monitors spam activity, and secures communications and financial transactions through servers located in Texas. A description of their product can be found at the following link:
It will also be helpful if you review the privacy policy of Class Creator at the following direct link.
https://www.classcreator.com/privacy-policy.cfm
Be aware that a site administrator is a class member and does NOT have access to your private password or communications but can assist you to reset your access. Any misuse of the site can be reported to either a site administrator via the Contact Us tab above or directly to Class Creator. We want everyone to enjoy a safe and secure site visit!
TO RECEIVE MESSAGES FROM THIS SITE YOU MUST DO THE FOLLOWING:
Receipt of messages from our site, requires your spam filter to permit the email address noreply@classcreator.net (that's a .net, not a .com). The actual process may vary by email provider, but typically one will see the term "Whitelist", "Safe List", or "Safe Sender's List". Be sure you add the above email address Be assured that all emails sent through our site are valid — you will not receive spam email. Stop and take a moment to safelist noreply@classcreator.net now. Be sure you stay connected!
About "Not Secure" messages
Class Creator has resolved the "Not Secure" issue by providing "Secure Site" certificates. A certificate was purchased for this site on 4/25/2021 to be active within 24 to 48 hours of purchase.
Tab Index - Notes for Hawks Navigating The Site
Home Page - A general information page. Clicking this tab always puts one back at the starting line.
About Us - General Information on how the site began.
First Time Here? - Site policies, vendor information, and general "How To's".
Hawk Profiles - Information Hawks have shared to the site. Profiles are organized by class year and can be searched by name. It is available only to site registered Hawks.
Contact Us - Every site has one to allow communication with a site administrator.
Hawks Talk Now - A social media forum for registered Hawks.
All tabs on the left side of the page are for registered Hawks. The tabs provide access to a collective history of past events or allow registration for new events.
Member Functions - Tabs that allow Hawks to control Notifications they receive from the site, provide a Message Center to communicate with other Hawks, provide Hawks the ability to edit Contact or Profile Information, Change a password, or Log Out of the site. The Post Announcement is a site Administrator function as it affects Home Page content.