Hardaway High School


Classes of 1972 1973 1974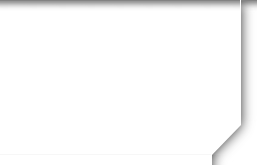 50 Year Reunion Information
Hardaway High School - Classes of 1972, 1973, 1974
50 Year Class Reunion Weekend
Friendly Friday, June 24th 2022
Saturday Night Alive!, June 25th 2022
Greetings Hawks!
Are you ready for a 50 YEAR Reunion? Time to begin our countdown to this once in a lifetime event. Our reunion can only be successful with participation from our Hawk Family. - this is Your Reunion. Your HHS727374 Reunion Team has worked through a pandemic to gather Golden Hawks together. Join us as we embrace true Senior Hawk Spirit - meet old friends and new.
There will be two nights of joy and celebration, Friendly Friday and Saturday Night Alive!. Details are below.
Online Registration will begin March 1, 2022. If you are not already registered to this website, now is the time. Your registration process will be easier and online activities leading up to our event will be fun!
If you are a Hawk registered to this site you can click on the link below to register
https://www.hhs727374.com/ep_event.cfm?EventID=14953
We have Hawks that can't register online. Help them get a message to your HHS727374 Reunion Team! We have an e-mail address HHS727374PLUS@GMAIL.COM and a phone message line, 706-610-0528. Get them to us we'll take it from there!
We live in times of risk, always. Venues have been consulted as to COVID precautions, recent COVID news has been optimistic. If you have a specific health concern, contact the venue for clarification or accommodation. Both venues are handicap accessible. If you contact a venue, identify yourself as part of the Hardaway High School 50-Year Class Reunion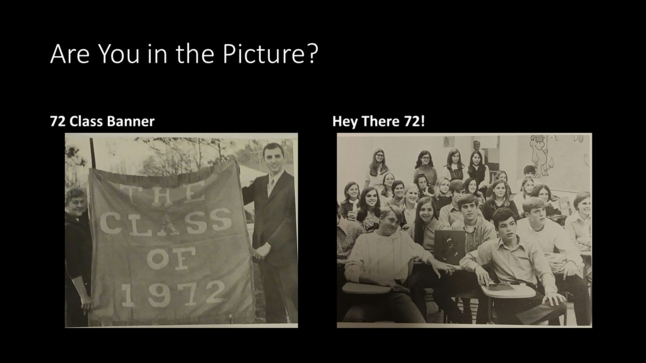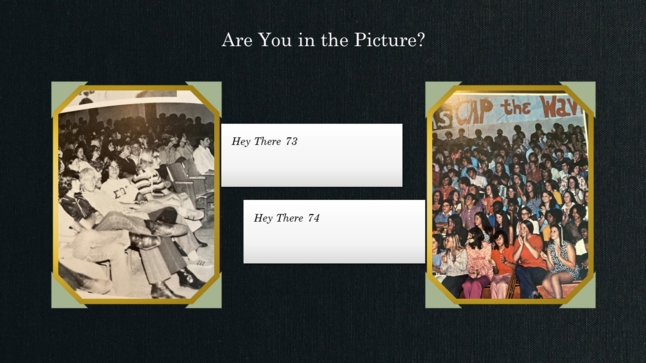 ---
Hardaway High School - Classes of 1972, 1973, 1974
50 Year Class Reunion Weekend
Friendly Friday
Hilton Garden Inn Columbus
June 24, 2022
Friendly Friday will begin our weekend. Our event will be held at the Hilton Garden Inn and will be priced at 25.00 per person with a separate cash bar. Our team chose the recently remodeled location for the secluded indoor/outdoor atmosphere with access to nearby amenities. Heavy Hors d'oeuvres will be served. Parking is generous with handicap access. Above all, there is plenty of space to meet and greet, inside or outside under the stars. Menu may vary based on supply at event time.
6:00pm – 7:00pm

Registration Table Open

Hilton Garden Inn (Azalea Ballroom)

6:00pm – 9:00pm

Social Hours (Cash Bar – Debit and Credit Cards Accepted)

Azalea Ballroom and Azalea Patio (Overlooking the Lake)

Hors d'oeuvres Menu

International and Domestic Cheese Display with Fresh Fruit and Crackers

Chicken Tender Bites with Honey Mustard

Swedish Meatballs in a Demi-Glace

Sun-Dried Tomato Tortilla Pinwheels

Turkey & Spinach Tortilla Pinwheels

Spinach & Artichoke Dip Served with Tortilla Chips

Vegetable Crudité Celery, Carrot Sticks, Cherry Tomatoes and Cucumber Slices with Dill Dip

Sweet & Unsweet Tea and Water
---
Hardaway High School - Classes of 1972, 1973, 1974
50 Year Class Reunion Weekend
Saturday Night Alive!
Green Island Country Club
June 25, 2022
Saturday Night Alive! is our main event. We will begin with generous social time. Hawks will participate in design of our background music, be prepared with favorite tunes from our middle and high school years 1966 thru1974. Design of a slide show is underway, submit those old photos that you may have forgotten, especially originals from our school photographers. Hawk Talk articles, Talon publications, drama programs, concert programs, athletic or club programs are welcome. Our program for the evening will surprise, we are a creative group of classes. After our program, we'll have live music and dancing. There are no repeat performances, don't miss it, be there!
6:00 - 7:00 pm
Registration Table Opens
Main Lobby Foyer
6:00 - 7:30 pm
Social Time (Cash Bar - No Debit or Credit Cards Accepted)

Main Lobby Foyer

GICC Ballroom

Heavy Hors d'oeuvres

Chicken Fingers with Ketchup & Honey Mustard

Mini Quesadilla with Chicken & Cheese

Spinach Spanakopita

Spicy Shrimp & Grit Cake

Warm Spinach & Artichoke Dip Served with Fried Corn Tortilla Chips

Seasonal Fruit Mirror

International and Domestic Cheese Display Goat Cheese, Boursin, Brie, Roquefort, Cheddar, Swiss,

Smoked Gouda, and Pepper Jack Served with Gourmet Crackers

Mini Dessert Display

Carved Sugar Glazed Baked Ham Served with Spicy Honey Mustard Sauce and Biscuits

7:30 - 8:30 pm
Program

Welcome/Invocation

Recognition of Special Guests, Teachers, Veterans, and First Responders

Location Reminders for Slideshow, Conversation Areas, Memorial Observance

Saturday Night Alive - 50 Year Program and Surprises

GICC Ballroom
8:30 - 12:00 pm

Saturday Night Alive Party Begins!

Dance/Listen to Live Music

The River City Horns

GICC Ballroom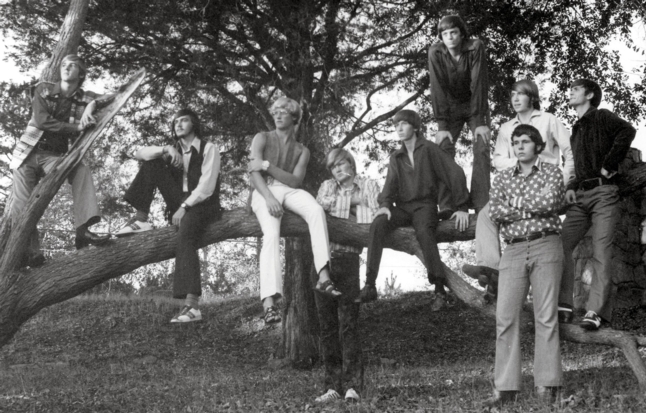 Who are these guys? Will a few of them be attending the reunion?
---
General Information
Lodging Information Hilton Garden Inn Columbus
Hilton Garden Inn Columbus - ReservationDesk.com
Local Event Coordinator – Gayla Green
REUNION RATE · Standard King and Standard Queen Rooms - $124 plus applicable taxes
RESERVATIONS · Members will make reservations via rooming list, internet or directly with hotel and be responsible for all room charges and incidentals.
Hotel Amenities:
Hotel Staff: Available 24 Hours a Day
Pavilion Pantry: Variety of Microwaveable Meals, Snacks, Candies, Sodas, Water, Beer, Wine and Personal Items ~ Available 24 Hours a Day
Seasons on the Lake: Serves Breakfast and Dinner Breakfast Hours: 6:30 AM – 9:30 AM (M – F) 7:30 AM – 10:30 AM (Saturday & Sunday) Dinner Hours: 6:00 PM – 10:00 PM
Daily Lakeside Lounge: Lounge Hours: 6:00 PM – 11:00 PM
Daily Indoor Pool (not heated): 6:00 AM – 10:00 PM
Daily Fitness Center: Available 24 Hours a Day
Guest Laundry: 24 Hour, Coin-Operated Washers and Dryers with Detergent Dispensers Valet Laundry Available
Dry Cleaning: Garments dropped off at the front desk by 8:30 AM will be returned by 5:00 PM the same day
Business Center: Available 24 Hours a Day with High Speed Internet and Printers
Rooms Include: Refrigerator, microwave, coffee maker, hair dryer, iron, ironing board, alarm clock/radio, and high speed wireless internet
Dress for Friendly Friday and Saturday Night Alive!
It is hot in June in Georgia.
For Friendly Friday: Jeans, Capris, Khaki pants, Bermuda shorts, loose fitting cool clothing. Walk and breathe comfortably!
Saturday night it will still be hot in Georgia.
For Saturday Night Alive: Attire that is dressy casual but comfortable. This can mean:
casual style pants, golf/casual shirts, capris pants, sundresses, short sleeves, etc.
Walk, dance, and breathe comfortably!
Event Check-In ID Badges
ID badges will be self-written and available at check-in. Please wear them. It is important that each person check in at each event. We encourage all to register and pay in advance, but you may pay fees owed at the check-in table, cash only at the door for either event. Reunion team members will have a red and gold ribbon on their badges, if you need information or assistance during events, we can help.
Music from our HHS Years
Background music will play during Saturday Night Alive! Class participation in surveys will allow a custom design for our sounds. Recall your favorite audio from our years of middle school through our years at HHS. Our River City Horns, with a subtle cast of "Soul Proprietors" will cover many favorite tunes.
How can I identify Hawks registered to attend?
Registered members of our class site will see a

icon in Hawk Profiles to indicate Hawks planning to attend. The icon appears as classmates submit registration forms. A click on the icon allows a view of all Hawks planning to attend using the main Hawk Profiles page or a view by class year, using the class year page.
There will be an attendance page by Friday/Saturday event to indicate Hawks confirmed for each event. Confirmed means payment has been received and posted successfully to our class reunion account. If your name does not appear on the Friday/Saturday Attendee page within ten business days, please use Contact Us, to alert administrators.